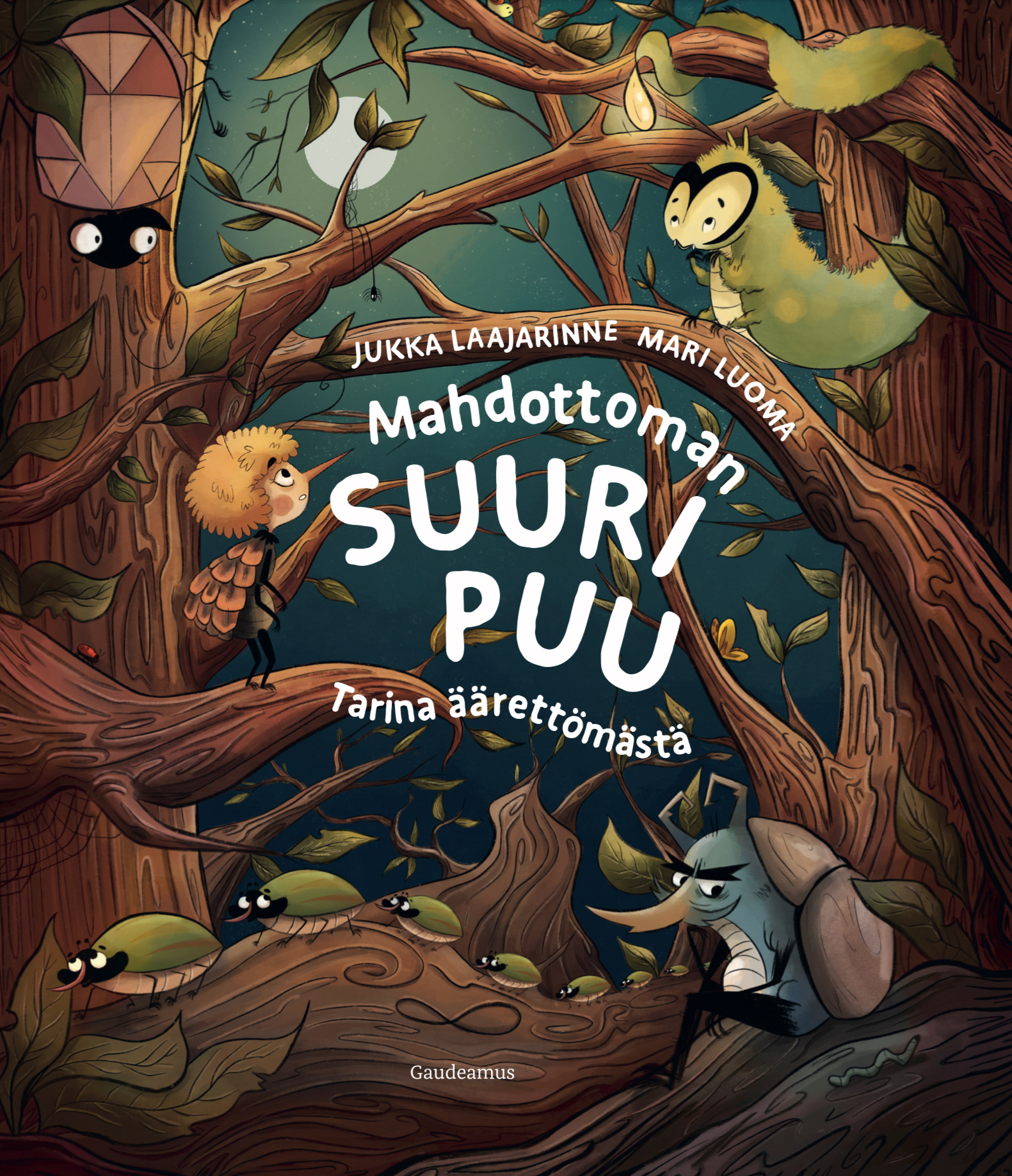 Mahdottoman Suuri Puu — Tarina äärettömästä (free translation: Impossibly Large Tree — A Story of Infinity) is a children's book written by Jukka Laajarinne and published by Gaudeamus in Finland March 2020. The book was created together with Univeristy of Helsinki Science Education department. The book is the first one of a series.
The story is about little insects that go on an adventure on their home tree, trying to draw a map of it. They encounter loads of mathematical and even philosophical problems on their journey and challenge the reader to think about these big questions with them.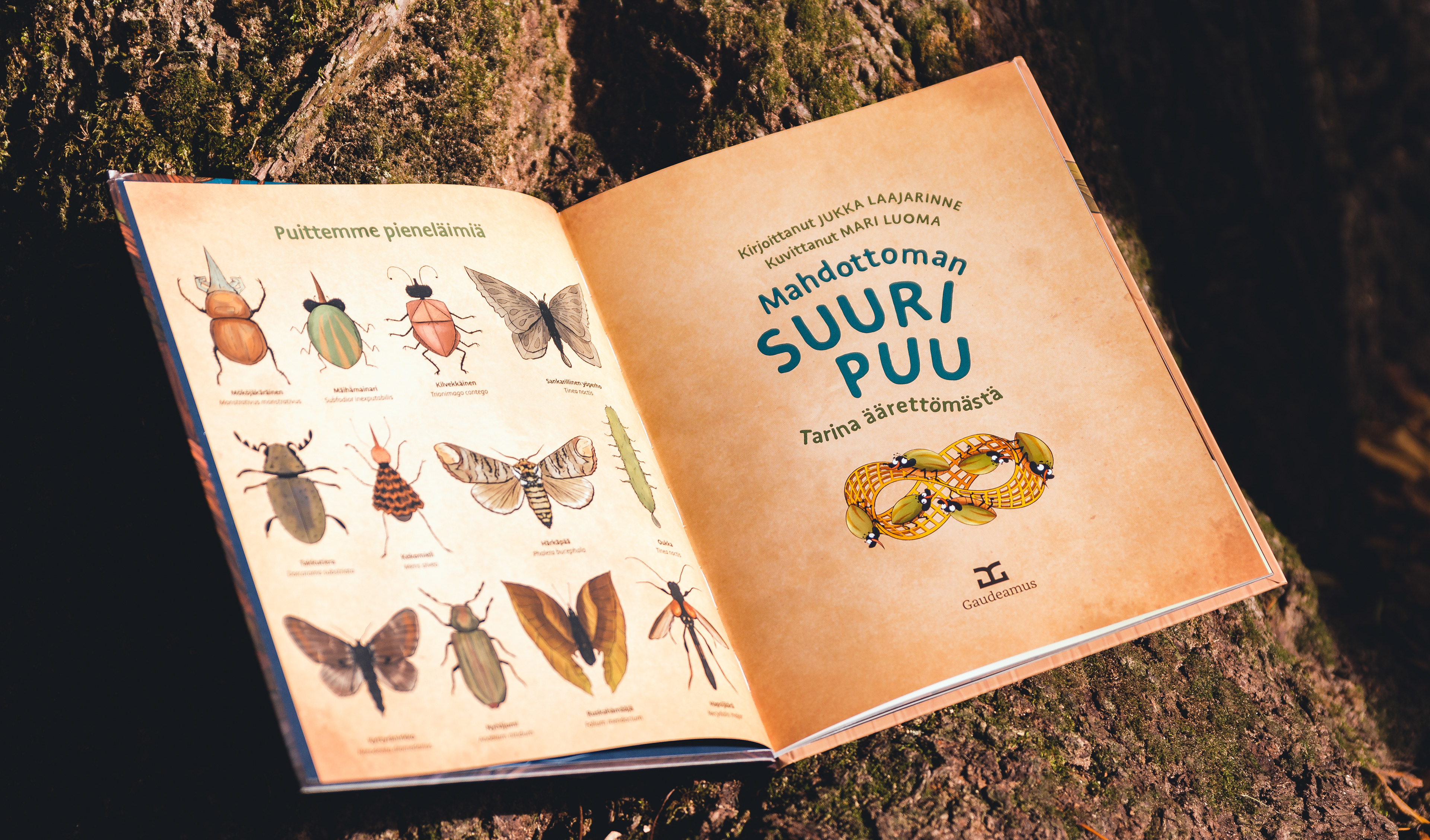 The 48 page long book has an illustration on almost every page of it and so far it's my largest and most rewarding illustration project yet. I had great fun designing all the new insect species and adding fun little details here and there. All the illustrations were made with Procreate on iPad Pro.
Gallery of illustrations.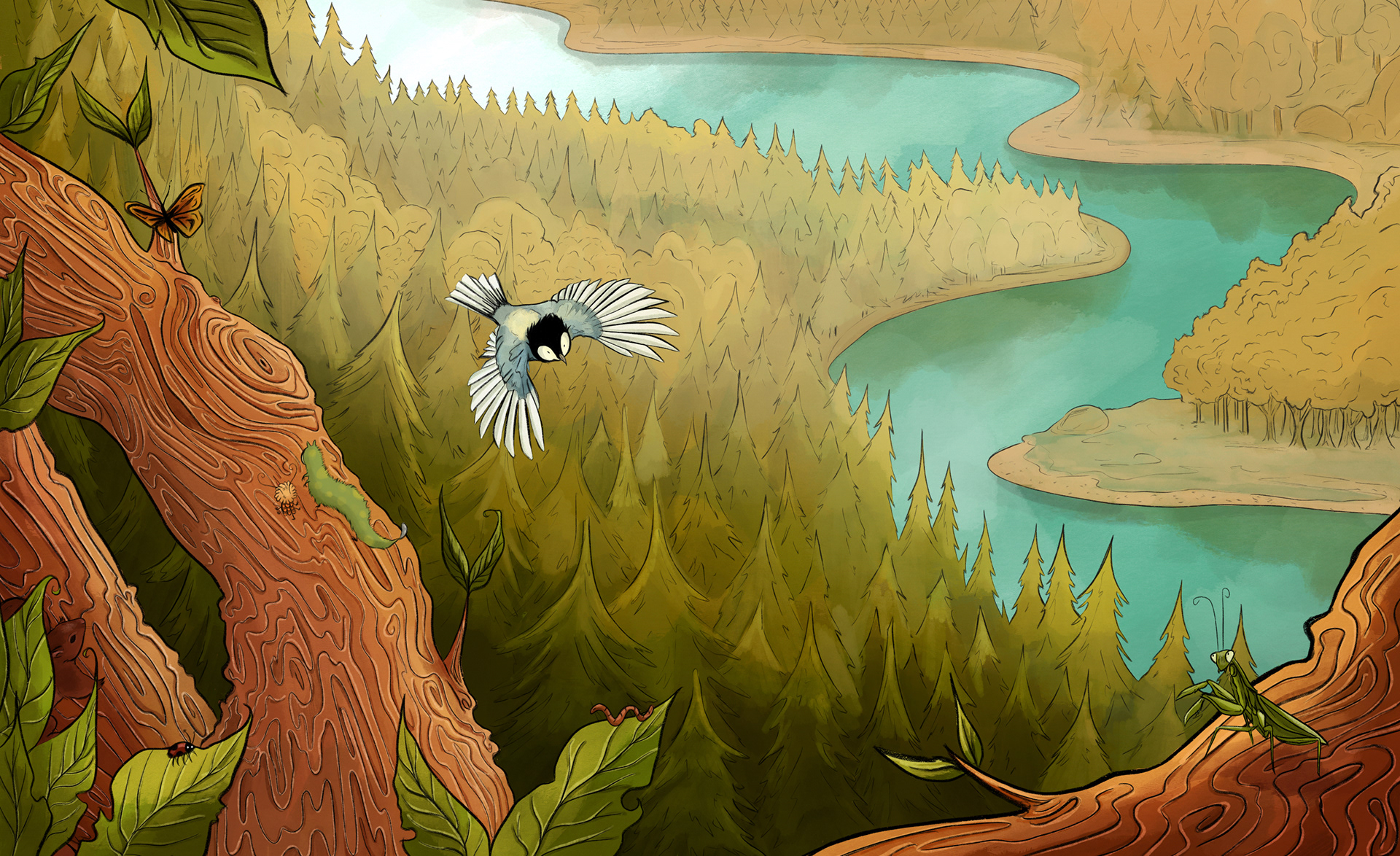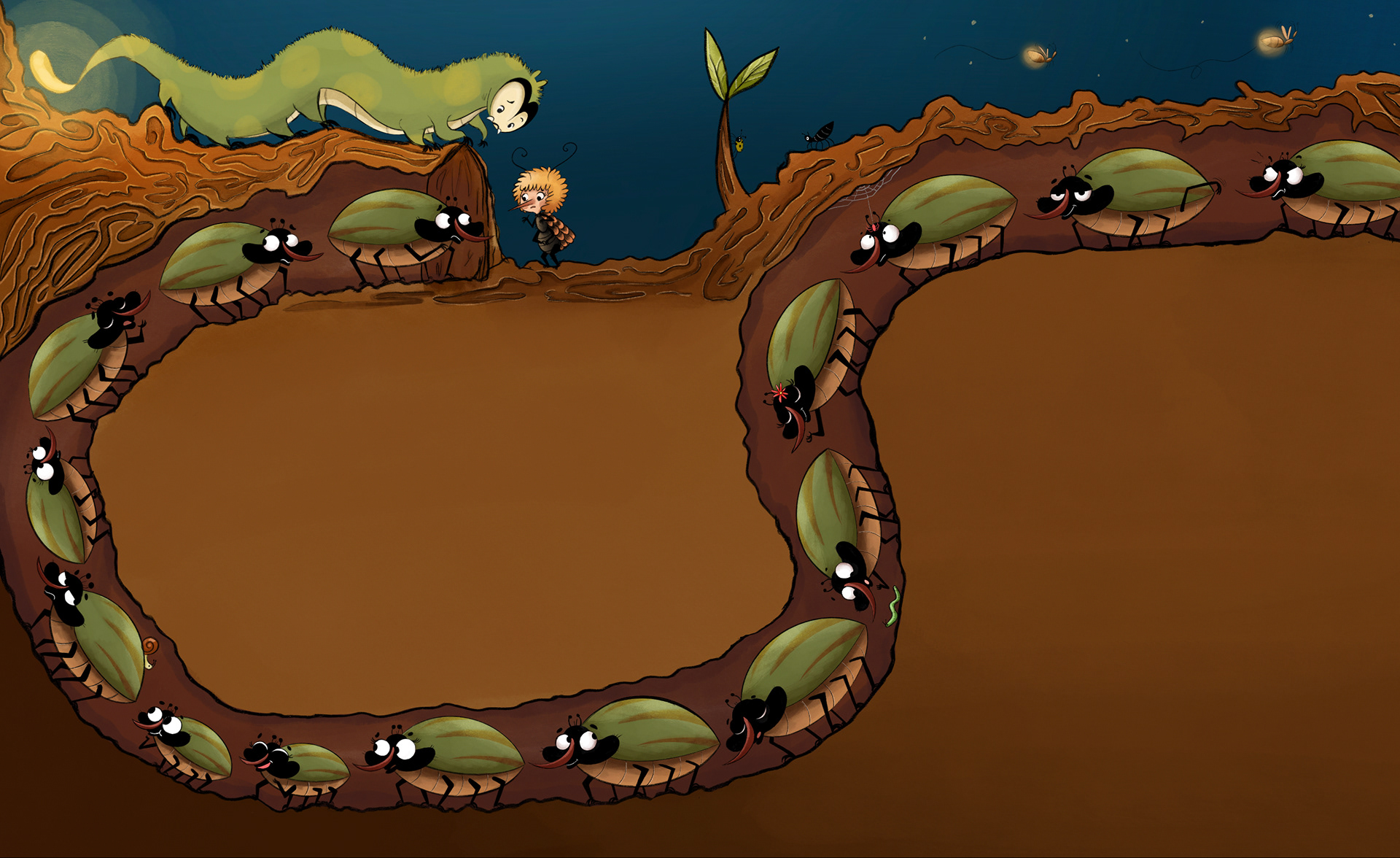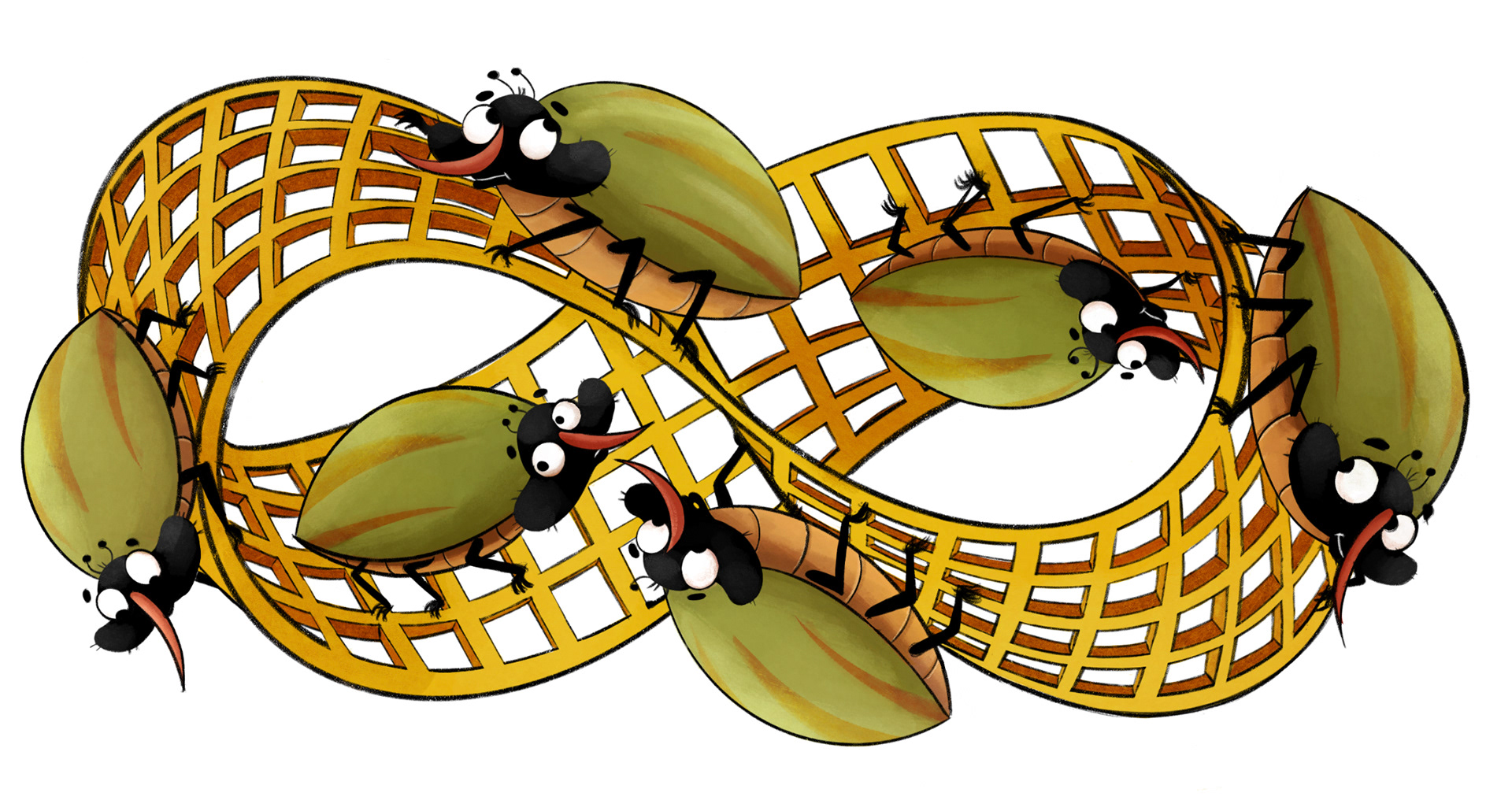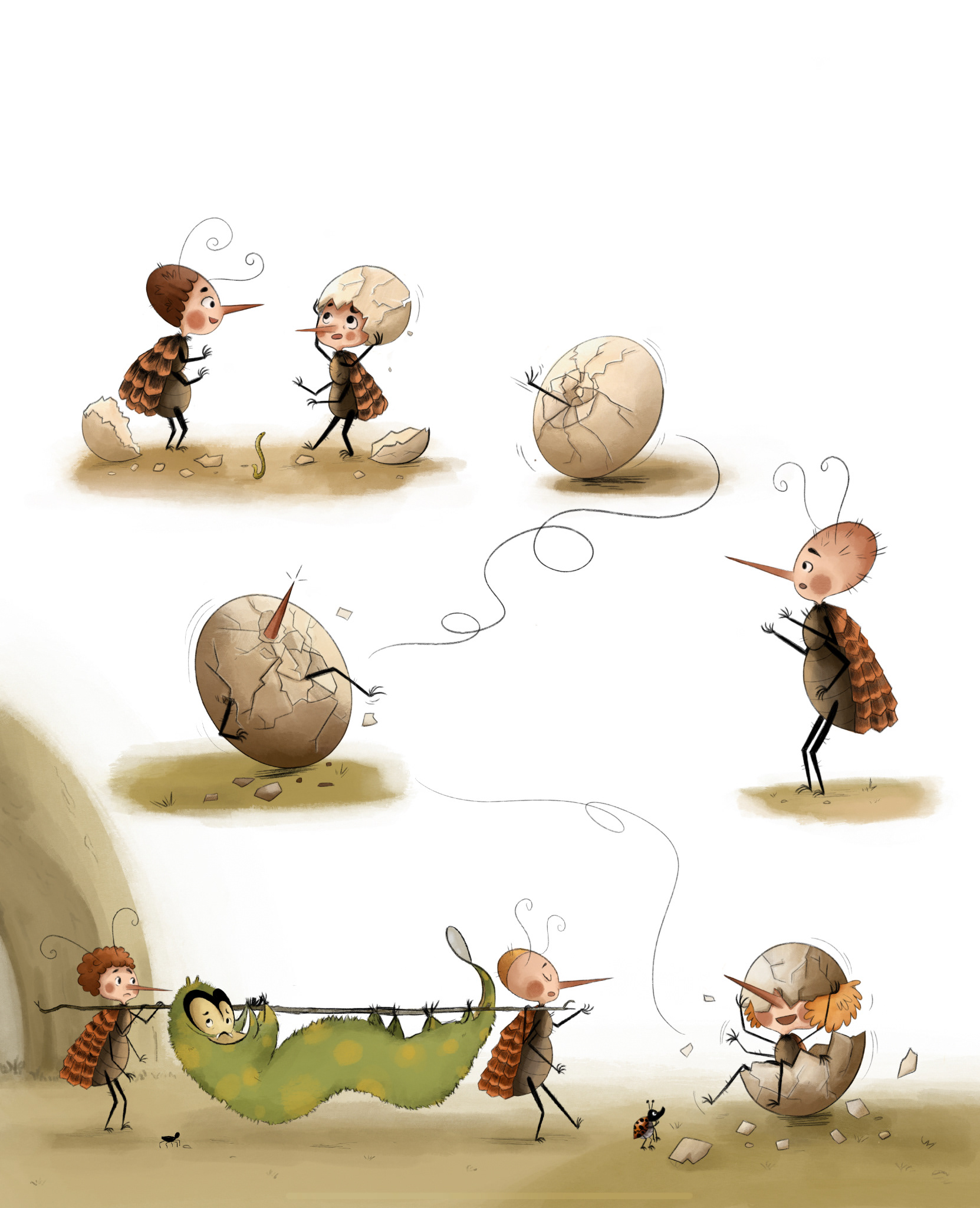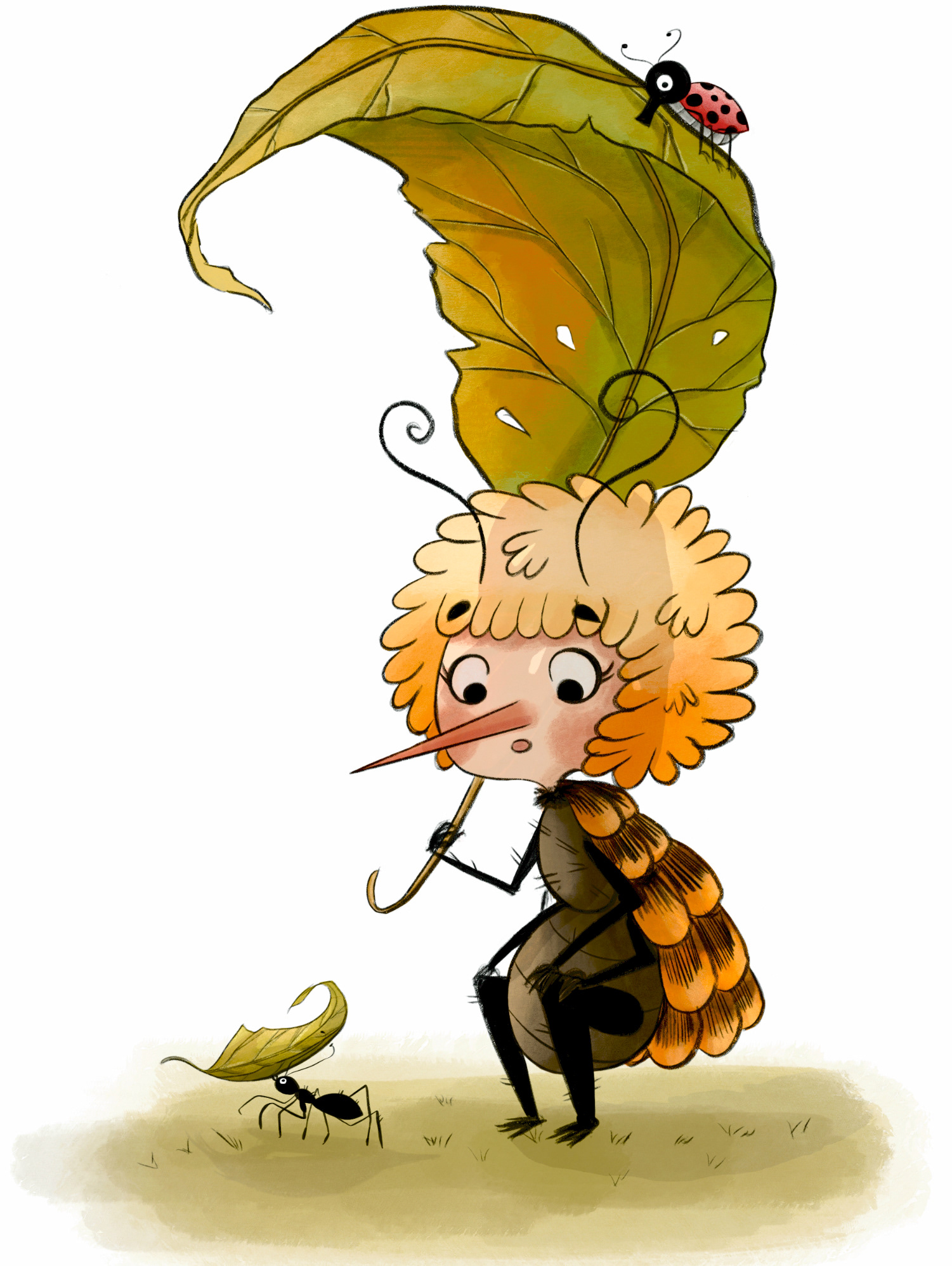 Sketches and older versions of the characters.