I designed and illustrated posters and maps for Stream Park, a digital events platform based in the UK.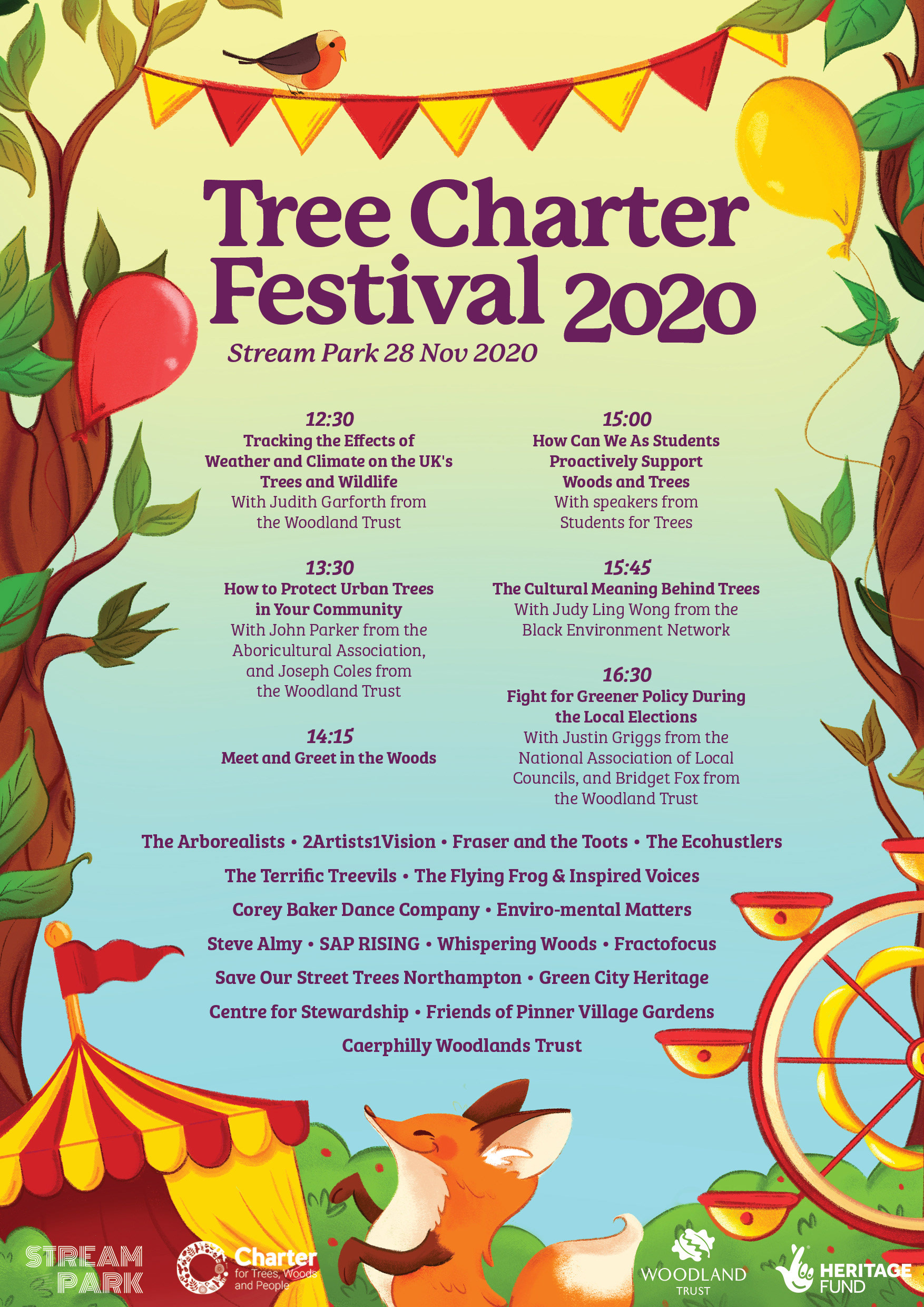 To quote Stream Park's own
website
:
 "STREAM PARK is an interactive digital events platform. It was developed in response to the COVID-19 pandemic, enabling events to take place online at interactive digital parks. Starting with UPLOAD Virtual Festival, a benefit arts festival set up to raise funds and awareness of various arts organisations across Nottinghamshire. The festival, hosted by BBC Radio Nottingham presenters and endorsed by celebrities including Imelda Staunton CBE took place in June 2020. 157 acts and organisations took part in the festival which welcomed 3227 visitors across 480 locations worldwide. STREAM PARK has since hosted the National Tree Charter Festival for the Woodland Trust on the 28th November and 'An Inspired Christmas Concert' for Inspire: Culture, Learning and Libraries on the 7th December in association with the National Youth Choirs of Great Britain and the Theatre Royal Concert Hall."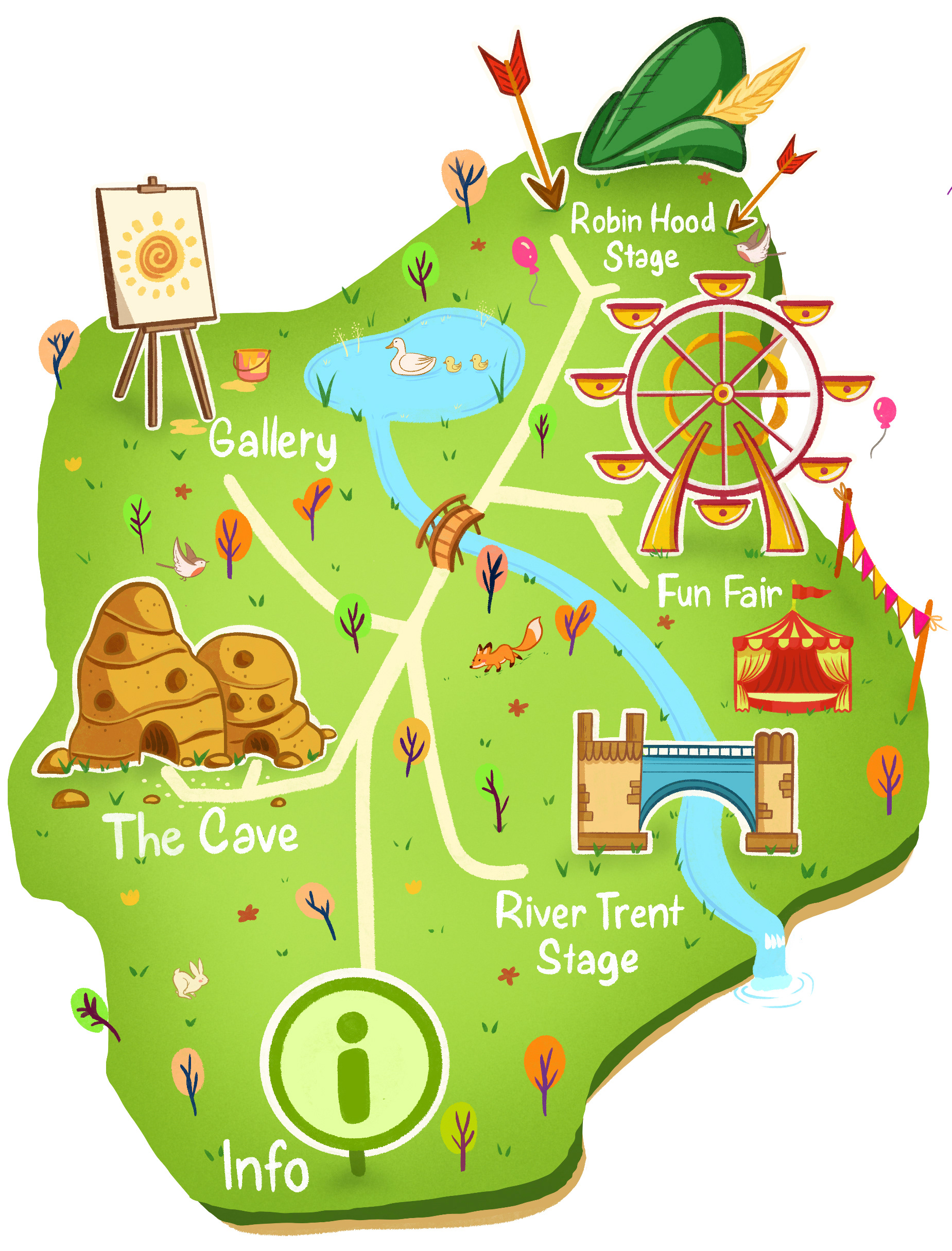 Working with Stream Park projects felt important and I was honoured to be asked to be part of this new and innovative event! I got use a lot of my own creative freedom while working with all the designs and that has only increased my motivation to keep creating for Stream Park. Most fun was to design and illustrate the actual map of Stream Park that is always modified for to be suitable for their different events.